Classic pimento cheese sandwich, sliced homegrown tomatoes sprinkled w/ salt & pepper on the side.
When I think of pimento cheese, I recall making sandwiches with Pringles original potato chips stuffed alongside the cheese spread in between. I made this sandwich, almost daily, as soon as I'd come off the school bus which I rode to my Grandma's house. My grandparents always seemed to have pimento spread in supply. Sometimes we would line celery sticks with the concoction, other times it was spread on a Ritz. Having been in track for many years, I was a hungry girl and could afford the extra calories of the mayonnaise-y, cheesy mix...today, not so much. ; )
I never gave pimento cheese a thought until I was grown and would see it in magazines like Southern Living. Those write-ups and images put the spread on a pedestal and I thought how funny it looked under the spotlight. Pimento cheese is humble, after all, but it's also good eating. I guess it deserves a little spotlight.
If you've never tried pimento cheese spread OR if you've only ever tried the processed stuff from the grocery, try your hand at this recipe. It's simple, cheesy goodness.
1 cup mayonnaise (I only use Duke's mayo)
1 tsp. onion powder or 1 tbsp. freshly grated onion
1/4 tsp. black pepper
1/4 tsp. cajun seasoning
1 tsp. worcestershire sauce or a tsp of freshly squeezed lemon juice
a splash of pepper sauce such as Tabasco
1 lb. mild cheddar, shredded
1 (4 oz.) jar diced pimentos
Grate cheese and set aside. In a medium mixing bowl, combine mayonnaise and seasonings, mixing until full incorporated. Add shredded cheddar and pimentos, stirring until cheese and pimentos are completely coated in the mayo mixture. Keep refrigerated. Yields about 2 and 1/2 cups of spread. Serve on white bread, toasted or not, for a sandwich.
This recipe can be easily tailored to your liking. It's just the bones really. You can finely grate your cheese or shred it coarsely, put it through the food processor or mash it with a fork; use sharp or extra sharp cheddar or a combination of the two. Heck, you could even incorporate new cheeses, Colby Jack maybe? People have added diced jalapenos or pickle relish to their spread. Your imagination is the limit. It's really just a toss up and your preferences may depend widely on how you grew up eating it.
I tried my sandwich with toasted bread, a piece of bacon, and my tomato jelly. It was pure bliss.
Sharing at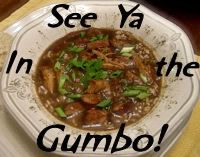 and at
A Slice of Southern's Southern Sundays
. Be sure to click on their links to find other great recipes.