Is this not the sweetest little playhouse you've ever seen? We were heading home from my mom's when this sunny little club house caught my eye. The darling hubs pulled over to give it some inspection and announced, "I can build that."
Bebe's birthday is less than a month away so we shall see....
In the mean time, here are some other casitas that have caught my eye on the web. I'm keen on teepees, too.
This purple doored beauty was spied on Pinterest
This sweet green number came from
Betty Crafter
. I especially love the inside shots of her daughter's cottage. She's decorated it in the most lovely way.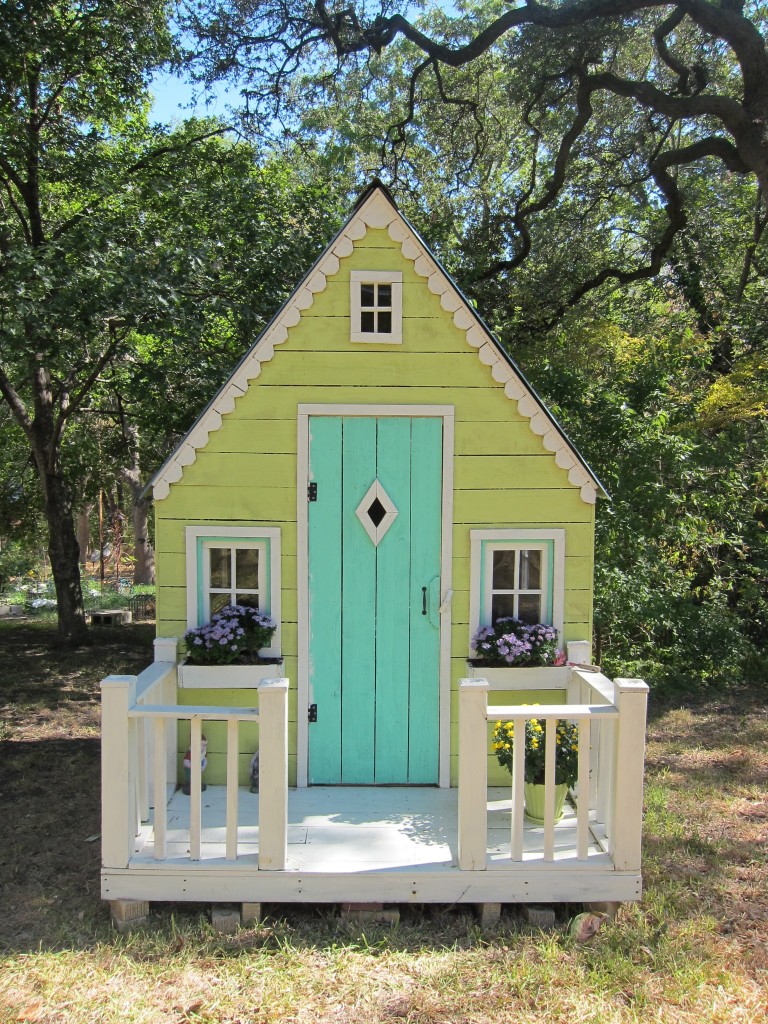 And how cute is this?
I love the buttery yellow and mint door from
Restyled Home.
There are some great inspiration ideas for how to build a sink and stove area, too.
On the other hand, there are great teepee options. Here's a no-sew version from
The Handmade Home
. We can handle no-sew, right?! Sure we can! ;)
Whichever way we go, I hope to spend hours watching Bebe havin' a ball in her space.
Happy Sunday, y'all. I'm off to try my hand at homemade Poptarts with puff pastry.
The Kitchen Witch