To put together a "Must Have" Toy list seems almost pointless since Christmas is just days away. Almost. : )
I've had so much fun combing the aisles of baby toys. Big sissy was a tad more dificult to shop for since she's 12, now, but I'll show a couple of things she loves, too, in case you have any tween girls running around your neck of the woods.
Also, let me just add, walking into Barnes & Noble's toy section was like walking up to the motherload. I'm slightly tempted to return many of the things I bought at Wal-mart to go back and get things at B & N. There stuff is the best of the best sellers galore. Oh, yeah. The list. Here goes:
Baby (6-12 months)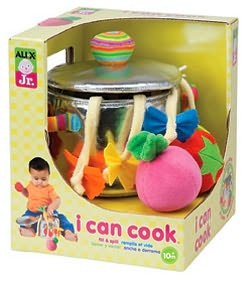 -i can cook soft toy @ Barnes & Noble, $21.95. Seeing how I love to cook, I was thrilled to snatch up this cute set.
A splurge- Stacrobats by Kushies Baby Canada, $55.95. I found these while searching items for baby's "circus theme" bedroom. I haven't bought them because of the price, but have a feeling I'll end up breaking down.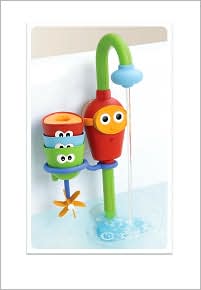 Flow n' Fill Spout byYookidoo, only $15.25 @ Barnes & Noble. I just found this little toy today. It's battery operated and pulls water up it's spout. It can fill the assorted cups; each doing it's own thing. Very cute. I showed Big Sissy and even she said she wanted one : )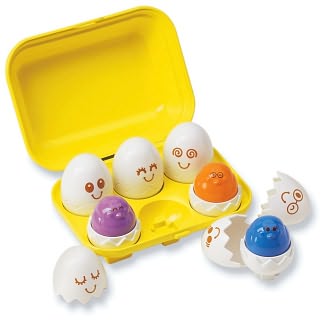 Hide & Squeak Eggs, $8.95. This may be a better gift for when she's 1 or 2, but they're cute as can be.
Twilight Turtle, $29.65. This cute guy projects stars all over the room. Mon petit baby has a different sort of projector, but loves it. She looks up while she's getting her bed time bottle and just stares.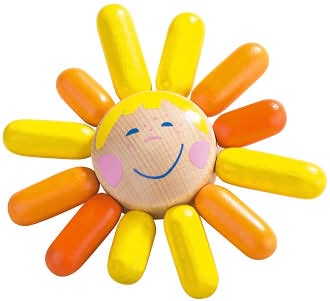 Sunni Clutching Toy by Haba, $13.95. Cheery wooden pull toy...I fell in love with this when I saw it and thought it would be a cute stocking stuffer.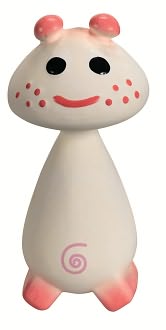 Soft Toy Chan Pie Gnon (pink). $16.95. These teethers are uber-cute.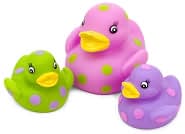 Girls Light Up Ducks, $14.95. I've seen these for less at various stores, but not sure if they lit up. Mon petit bebe loves her soft squishy duck because it's easy to teeth on and she loves her baths.
For the Tweens in Your Life

Bananagrams game, $14.95. Think Scrabble in a bag.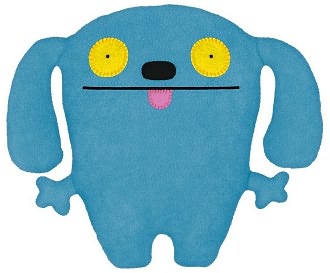 Ugly Dolls (Ket shown), reg. size $19.95. At the top of her want list this year, big sissy just had to have an Ugly Doll. She took her birthday money and got one yesterday.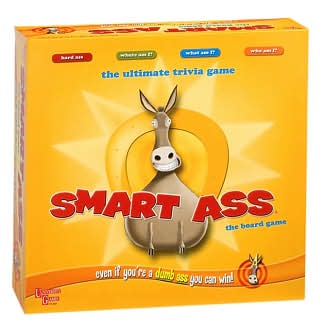 Smart Ass Board Game, $25. I'm curious. She thought the name was funny and seemed interested.
Tasty Science, $17.95. What can I say. Um, not sure, but it seems like it's a mess waiting to happen. She seemed really interested, though.
Well, here's hoping you have a Merry Christmas. Safe Shopping and Baking and Eating and ...